Fee Schedule
Capital Requirements & Fees - amounts expressed in US dollars (1 = 2.7169 EC)
Capital requirements
There is no capital requirement for an International Business Company.
For a bank: the Licensee under either class of license must maintain a deposit of at least 100,000 in the prescribed manner.

Class A license the IBCmust have a fully paid up capital of at least 1,000,000
Class B license the IBCmust have fully paid up capital of at least 250,000.

For insurance company: capital requirements range from; 50,000 to 100,000. 50,000 at least must be deposited or invested in a manner prescribed by the Minister.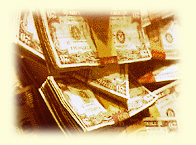 Fees
ST. LUCIA INTERNATIONAL FINANCIAL SERVICES provides a very high level of service with competitive fees despite its state of the art registry system.
Registration
International Business Companies
Incorporation/Continuation fees are pro-rated as follows:
Applications received between January - March : $300
Applications received between April - June : $225
Applications received between July - September : $150
Applications received between October - December : $75

An annual registration fee of $300 for each IBC is due by 15th January in each and every year following incorporation.

Penalty fees are applied from February 15.
The annual fee is the same whether the capital of the company is less than or more than $50,000.
Name:

- Search online: free
- Reservation of one name for 30 days: $50

IBC search:


- Online: View Register (free)/ Purchase PDF documents
- Certified and sent by mail: $150 + courier

Registration of articles of merger/consolidation/ arrangement: $200
Registration of articles of dissolution: $100
Rescinding articles of dissolution: $100
Amendment to a company's memorandum and articles: $50
Notice of decision to cease maintenance of register of optional document: $50
Affidavit attesting to a company incorporated under this act continuing its incorporation under the laws of another jurisdiction: $100
Restoration fee:

- within 6 months of being struck-off: 300
- after 6 months of being struck-off: 600
Licenses:
Registered Agent:
- Annual fee: $3,500
Registered Trustee:
- Annual fee: $5,000
International Bank:
- Class A application fee: $500
Annual fee: $25,000
- Class B application fee: $500
Annual fee: $15,000
International Insurance:
- Application fee: $500
- Annual fee: $2,500
Mutual Funds:
- Public application fee: $500
Annual fee: $1,000
- Private application fee: $500
Annual fee: $500
- Administrator/manager application fee: $500
Annual fee: $1,000
- Administrator/manager restricted application fee: $500
Annual fee: $500
Miscellaneous:
Certificate: $50 + courier
Certified copy: $50
Copy of document: $25
Extract of document: $25
Registration of document with Registrar: $50
Updated 21 June 2008